Competitive Mindset training
Next training starts February 2023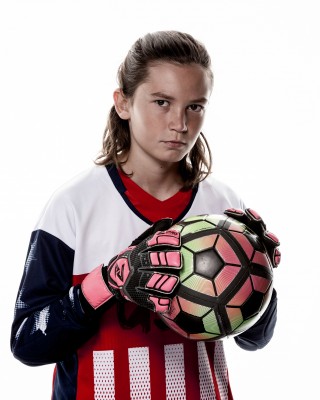 Our online training is LIVE ONLINE every Sunday night.
We'll cover topics such as: Being a CLUTCH athlete, Controlling your fears, Playing in the Zone and Leadership on & off the field (highly recommended for team captains) but anyone can join. 
We will also have a course for PARENTS twice a year.
Dealing with your thoughts
This is where all happens, everything about your life & actions starts with a thought. Even CONSISTENCY is controlled by your thoughts.  You will learn how to MANAGE & QUIET your thoughts to get back quickly into competition.
Once you pass & complete this course you can join ANY course you prefer: Play & live with confidence, Play with consistency, Be a CLUTCH player… Plus SPECIAL sessions such as:
Playing out of my comfort zone
Even making a decision during a game or life in general requires you to make a decision. But to make a decision you have to get out of your comfort zone.  Our courses will give you MENTAL TOOLS to do things out of your comfort zone.
Leadership on/off the field
Highly recommended for team Captains. However, anyone can join this course and learn about leadership. Lead your team, group or even your own life with confidence. Learn to INSPIRE others and help the team when they are down.  Very powerful course!!
Your first four weeks of training will prepare you for any future Mental training sessions we may have. We will provide further training in areas such as field leadership, communication, and much more.
We meet every Sunday night (8pm MT). These courses take 4 weeks, for 1hr Live online (Zoom). In addition, Coach Zuriel Z Lozano will have 1v1 weekly phone calls to provide additional help.
 Students & parents are free to contact Coach Z Lozano any time during the week for questions. 
 We will have assignments, videos and reading materials for both parents and students.  We're also going to have assignments where they will be required to find a pool and track. 
If athletes can't complete assignments or they don't want to do these courses, then we kindly ask you to wait till they are ready! T
Zuriel Z Lozano is an international goalkeeper coach and former professional goalkeeper from the Republic of Panama. He holds a Masters degree in Sport & Health Sciences, is a licensed sport performance & mental coach, and has over 12 years of experience training professional and amateur goalkeepers worldwide.
As a sport scientist, his approach to mental training is practical and pragmatic; this combination has allowed him build a thorough mental training program that continues to transform many athletes and help them overcome mental challenges in sports today.
Today, many amateur athletes are overlooked for a variety of reasons, such as being too short, too slow, or failing to meet their coaches' excessive expectations. Other athletes "hide" behind their arrogance and pretenses in order to attract the attention of others.
All of these factors will have an impact at some point. As a result, developing the athlete's MENTAL strength is a top emphasis.
He offers some of the most in-depth trainings in the country. His kind demeanor and teachings have inspired thousands of athletes both internationally and locally.
He brings out the best in each student and uses this good energy to assist them achieve their goals.
What makes his trainings different
He NEVER takes credit for his athletes' accomplishment; instead, he relieves their concerns and teaches them to feel at ease under pressure. He instructs them to use the finest learning tool available: humility.
This is why Coach Zuriel Z Lozano has earned the distinction of developing some of the greatest athletes to compete in modern sports.