Why train with ZPro Futbol®?
Year-round keeper training. 3:1-4:1 student/coach ratio, we provide a personal & true learning experience.
We are not involved in the youth club politics, nor do we train in the same way that amateur youth clubs do.
We focus on our goalkeepers' actual development and help them become competent in today's game.
TRAINING STARTS February 11 
Due to the unpredictability of weather, we will train indoors in February (Golden Goal Complex)
questions? email us
Location: Colorado Academy (outdoor). Every Sunday PM.
*Different location & times in Winter months (November to February)
AGE GROUP: (Young/junior & High school)
When registering, see the specific training times for your age group.
4 weeks training (1hr) intense training. Fees are different outdoors & indoors. 
Trainings are high intensity & challenging. GK must know basic techniques before joining us.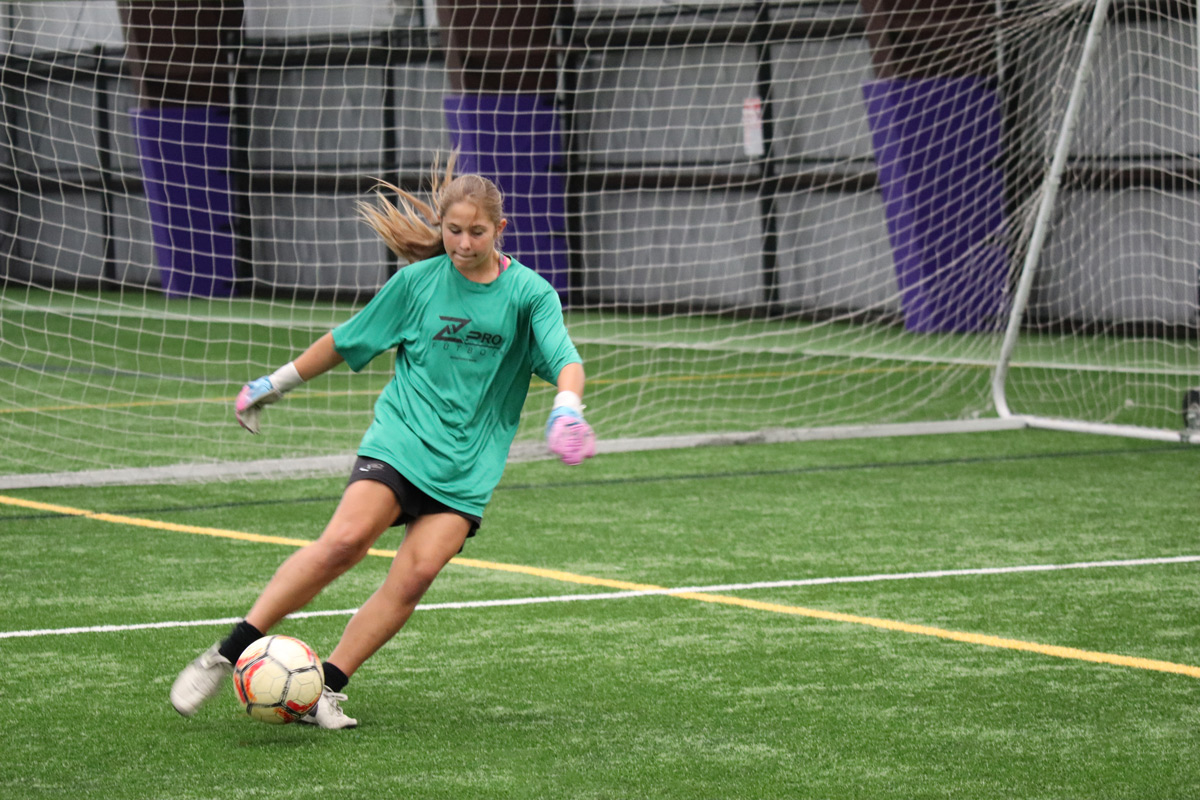 Youth club goalkeepers (any age/level) & college goalkeepers.
NOTE:
Any goalkeeper interested in training with ZPro Futbol® must know the BASIC goalkeeping techniques before joining us.
For Professional goalkeepers:
Contact coach Zuriel Lozano to set up interview & contract discussions
This is a weekly training session. We cover subjects such as how to deal with distractions, how to get in the ZONE, how to develop consistency, how to deal with frustrations during games, how to be the CLUTCH player, and how to stay competitive under stress.
We will give these classes via live online (Zoom). We will also give athletes pamphlets, videos, and homework assignments. In addition, they will have a weekly one-on-one phone chat with Coach Zuriel Lozano.
Sign up to our email list to see the next class.
College recruitment videos
ZPro Futbol® will help our students with state of the art exciting and eye-catching videos for your college recruitment process.
Our videos will NOT get you a spot in a college team, but it will help you start a conversation with college coaches. The rest is up to you!
Email coach Z Lozano to set up interview
This is an extra service for goalkeepers who are serious about becoming in shape and playing at a higher level.
Please keep in mind that we will NOT build fitness programs for athletes who are coerced or forced into doing so by their parents or others. Athletes must be completely dedicated.
For more info email: [email protected]
ZPro futbol® Training Methodology
Most of the youth soccer players acquire all their basic techniques and develop their soccer IQ through participation in youth club programs.
However, most youth clubs and coaches are obsessed with WINNING records & looking good.
As a result, they impose enormous psychological pressure on the children to win more games while spending less time teaching and training children to become great soccer players. Therefore, thousands of amateur goalkeepers & field players will always get mediocre to low level training.
Only a few lucky ones will be part of the top 10% who may get "better training". 
What is special about our training?
Our sessions are realistic and related to the modern soccer game. After a few meetings, our goalkeepers will feel more confident & willing to go beyond their comfort zone.
We've developed a curriculum to assist amateur goalkeepers in overcoming mental barriers that prevent them from reaching their full potential..
Our coaches are former professional goalkeepers & certified mental trainers.
We've coached over 3,000 goalkeepers around the world. Many of them play in colleges across the country, while others have gone on to play professionally. As a result, we have a solid understanding on how to help a struggling goalkeeper.
Our main priority is to provide a training that meets the specific issue of each goalkeeper in our program. Every goalkeeper is different, so they need different approach of training.