Competitive Mindset training
NEXT TRAINING COMING SOON!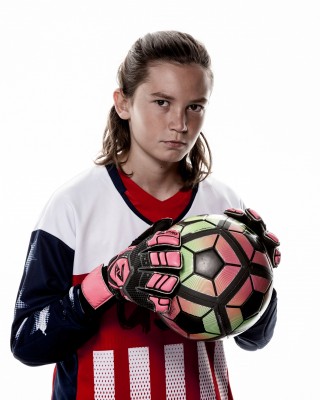 Our online training is LIVE ONLINE every Sunday night.
We'll cover topics such as: Being a CLUTCH athlete, Controlling your fears, Playing in the Zone and Leadership on & off the field (highly recommended for team captains) but anyone can join. 
We will also have a course for PARENTS twice a year.
Dealing with your thoughts
This is where all happens, everything about your life & actions starts with a thought. Even CONSISTENCY is controlled by your thoughts.  You will learn how to MANAGE & QUIET your thoughts to get back quickly into competition.
Once you pass & complete this course you can join ANY course you prefer: Play & live with confidence, Play with consistency, Be a CLUTCH player… Plus SPECIAL sessions such as:
Playing out of my comfort zone
Even making a decision during a game or life in general requires you to make a decision. But to make a decision you have to get out of your comfort zone.  Our courses will give you MENTAL TOOLS to do things out of your comfort zone.
Leadership on/off the field
Highly recommended for team Captains. However, anyone can join this course and learn about leadership. Lead your team, group or even your own life with confidence. Learn to INSPIRE others and help the team when they are down.  Very powerful course!!
Your FIRST course is a PRE-REQUISITE (Dealing with negative thoughts). After you pass this course, you are now eligible to take ANY of the course we offer
We will meet every Sunday night (8pm MT). These course will go for 3 weeks, for 1hr, but we will allow another 15 min window for questions. Students are free to contact Coach Z Lozano any time during the week for questions. Parents are also welcome to ask any questions.
These classes are very effective in a groups settings. We will have assignments & final exams to make sure everyone understood these classes. For individual courses, it will require a different application process, more individualized assignments, quizzes & final exam.  Individual courses will have different FEES & length of training. For individual training email coach [email protected]
Zuriel Z Lozano is an international goalkeeper coach, former professional GK from the Republic of Panama, he has a Masters degree in Sport & Health Sciences, licensed sport performance & mental  coach, he also have an UEFA license and over 12 years training professional & amateur goalkeepers around the world.
As a Sport Scientist, he uses a combination of sport modern science & years of experience working with elite & amateur athletes who struggle mentally. This combination has helped him design a comprehensive mental training which continues to transform many athletes & help them overcome mental issues in realistic and pragmatic ways. 
Today, there are many amateur athletes who are ignored for various reason, they're not tall, too slow, or they do not fit their coaches' unrealistic standards. Other athletes "hide" behind their arrogance & pretenses to gain attention from other. All of these issues will have consequences sooner or later. Therefore, unlocking the athlete's MENTAL strength is a priority.
He provides some of the most comprehensive trainings in the country. His athletes are constantly inspired by his teaching, kind approach and most exciting goalkeeper training in the world. He finds the best in each student and explodes this positive energy to help the student reach their goals.
What makes his trainings different
He NEVER takes credits for his athlete's success, he takes away all the athlete's worries and teaches them to be comfortable under stress.  He teaches them to use the best learning tool in the universe, humility. This is why Coach Zuriel Z Lozano has gained the reputation of producing some of the best athletes to compete in the modern games.