International goalkeeper coach
MS sport & health science, certified by the National Academy of Sports Medicine. Certified mental trainer & Speaker.
Zuriel "Z" Lozano was born in Panama; he's a former international professional goalkeeper, now an international goalkeeper trainer.
In addition, from an early age, he quickly gained the attention and recognition of several professional soccer coaches and clubs from South America.

Coach Z signed his first professional contract at a young age and later played for Boca Juniors Reserves (Argentina) and the Panama National team.
He was known for his colorful playing style, high jumping abilities, speed & aggressive goalkeeper style that crowds loved to watch in stadiums.
Education
After years of Professional & international competition, Coach Z Lozano moved to the US to complete his education. 
He earned a degree in Psychology, then later a Master's degree in sports & health science from American Military University. He is certified by the National Academy of Sports Medicine. 
 Moreover, he is a Sports Performance & Mental Coach. He currently holds a UEFA license. Plus, a Goalkeeper National license. 
 Coach Z Lozano specializes in goalkeeping, fitness, speed, agility, power & vertical jumps. In addition, Coach Z is also a pilot and served in the US Air Force.
Major League Soccer goalkeeper off-season training with Zuriel Lozano
Japan Professional goalkeeper in Nagano, training with Z Lozano.
His mentors
During his young professional playing career, several international goalkeeper coaches trained him & mentored him. However, one of his biggest mentors was Jim Leighton, who played for Manchester United & went to 3 World Cups. Coach Leighton is currently the goalkeeper coach for Aberdeen in the Scottish Premier League. Coach Zuriel Lozano & Jim Leighton remain close friends and his advisors.
Furthermore, his extensive sports psychology /performance background has enabled him to work with many professional and amateur goalkeepers in several countries. 
During his presentations & training, he covers sports performance, athletic anxiety, and competitive mindset, including post-injury recovery mentality.
Training Methodology
Goalkeepers and athletes worldwide have relied on his training methodology to avoid stagnation. 
Using sports science & his background in sports psychology, Zuriel Lozano developed a realistic approach to training modern goalkeepers & other athletes and eliminating the "robotic movements" that many goalkeepers perform. 
In addition to creating a training environment that creates confident and consistent athletes, he studies the psychological aspects of the athlete as well to provide a true learning experience. 
 Consequently, Zuriel Z Lozano is gaining popularity globally among professional clubs & pro goalkeepers. Therefore, he shares his concepts in live presentations in clubs, coaches associations & weekly training.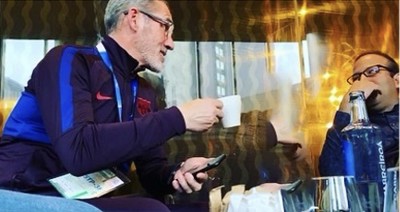 Zuriel Z Lozano having coffee with his long-time friend Barcelona FC Top Team goalkeeper coach, Jon Ibarrola, before El Clasico game (Barcelona vs Real Madrid) March 2020. Today, Jon is the GK coach for Olympique De Marsella, Ligue 1 France.
Professional clubs outside the U.S. contract him to provide additional goalkeeper training during their off/pre-season and post-op/injury recovery.
In addition, an increasing number of Professional Goalkeepers travel to Denver, CO (USA), seeking Coach Z's expertise. 
Furthermore, he currently works with Professional Leagues & Pro coaches from Liga (Spanish Professional League), Irish & English Premier league, Thai Professional League, and Brazilian & South American professional leagues.
College & universities 
Also, many college goalkeepers in the U.S. spend their off-season training with coach Zuriel Lozano. These goalkeepers seek something new to avoid stagnation as they train and compete in their universities.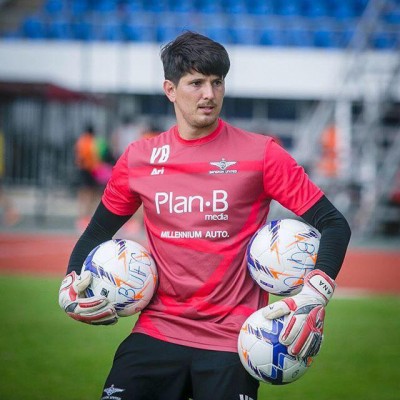 Valdir Bardi, from Brazil, has been part of our summer camp several times, currently a professional goalkeeper coach in Thailand Pro leagues 1st Division.
Speaker, Mentor & the Brand
Zuriel Lozano, has worked with thousands of amateur goalkeepers globally & locally in Denver, CO & the US.
Although most of his students move on to play either in colleges around the US or professionally abroad, Zuriel Z Lozano will never take credit,
"Goalkeepers come to us because they want something different & new. To me, training these amateurs is a privilege, but it is also  a humbling experience when we earn their trust".
Speaker
 Coach Zuriel "Z" Lozano has been a Keynote Speaker for a number of athletic workshops, coaches training & conferences.
Exclusive 
Zuriel Z Lozano has been invited by National teams from countries such as Japan, Colombia, and Panama, to train some of their National goalkeepers (female & male). 
Local services:
 summer camps, College showcases, weekly training sessions, workshops, videos and training blogs.
The Brand
Zuriel Lozano is the founder of the global Registered Trademark brand ZPro Futbol®  which also produces HIGH-QUALITY professional goalkeeper gloves. Currently sold in 10 countries. 
In addition, ZPro Futbol® gloves made World Cup debut in Russia 2018.  ZPro Futbol® gloves have also been in international friendly matches such as Brazil vs Panama and the Gold Cup
ZPro Futbol® sponsors several professional goalkeepers around the world. Plus, goalkeeper academies & colleges around the US.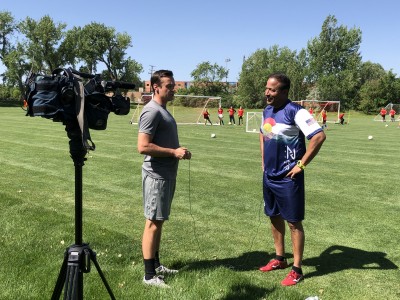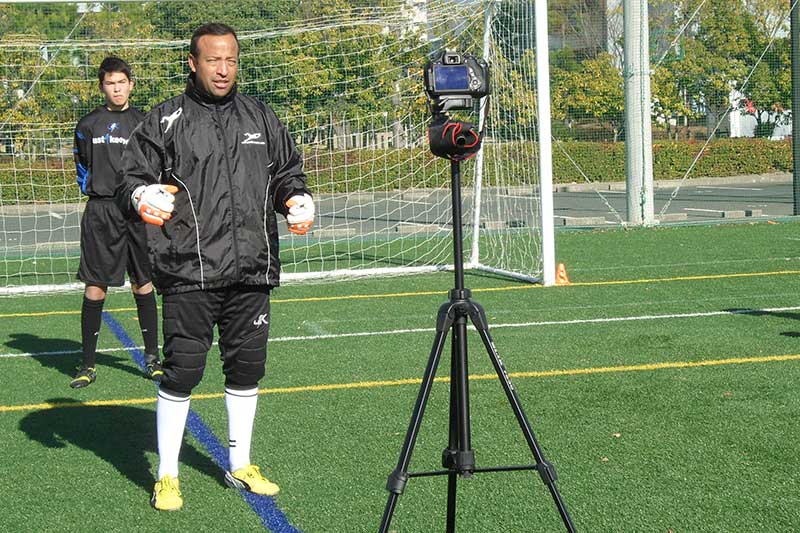 If you are interested in arranging for coach Z Lozano to speak at your company or event, send an email with information about your event to include your organization and website. You can text 303-907-9389.