Welcome to ZPro Futbol® goalkeeping training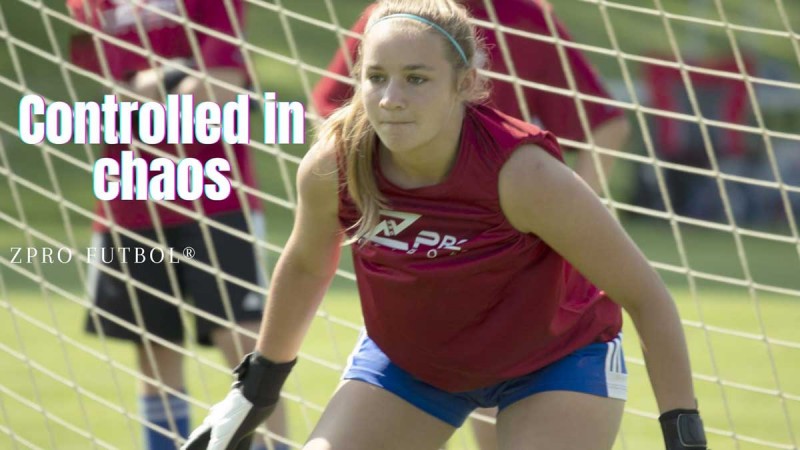 Professional goalkeepers around the world are increasingly turning to ZPro Futbol® training for everything from preseason conditioning to injury rehab.
However, there is a serious lack of training among amateur goalkeepers across the United States, including here in Denver, Colorado. Those amateur goalkeepers who are in need of a more advanced training method can now take advantage of our specialized goalkeeper training.
Globally, we've trained over 5,000 goalkeepers.
" Athletes know when a coach genuinely care."
Zuriel Lozano MS Sport & health science, Professional GK coach. Certified mental trainer.
Many youth club keepers get ignored
Youth club "top teams" are usually only for goalkeepers with certain physical traits, like height, athleticism, and some technical skill. However, club politics can also play a part in determining who makes the top 10%. As a result, 90% of youth club goalkeepers receive inadequate or no real coaching. That's why it's unlikely that goalkeepers from a youth clubs would develop much throughout the course of their careers.
What makes ZPro Futbol® different?
ZPro Futbol® offers training for goalkeepers that go beyond the basics. For our professional goalkeepers, we use the same training methods. For example, we offer personalized training in small groups with a 3:1–4:1 student-to-coach ratio, and we don't overcrowd our classes. We also have a psychology-based program that has helped young players get over many mental hurdles during games and tryouts.
We do not participate in the youth club's internal politics, nor are we influenced by amateur youth clubs regarding the development of goalkeepers.
We are committed to developing a comprehensive training program for goalkeepers seeking advanced instruction outside of their youth club.
To achieve your goal, you may have to do things differently than everyone else.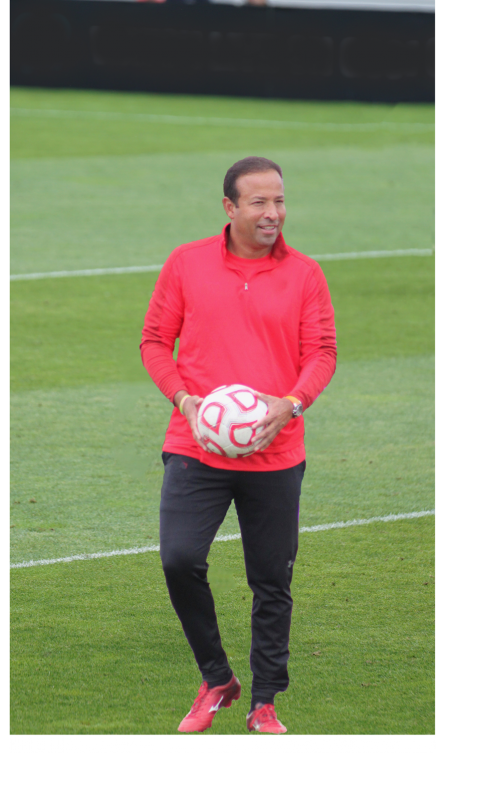 ZPro Futbol® Lead coach & Director. MS Sport & Health Sciences, Mental coach, Speaker.
Frequently Asked Questions

If you still have questions, please contact us.
ZPro Futbol® takes a scientific approach to modern training and has a clear understanding of the physiological issues that amateur goalkeepers face during a match and training.
Today, most youth goalkeeper trainings and youth organizations, use a one-size-fits-all training approach. To put it another way, some goalkeepers will benefit from their training while 90% will struggle.
In addition, many youth clubs keeper coaches today place a HEAVY EMPHASIS on performing drills correctly or "by the book." As a result, these traditional training only addresses a small portion of what goalkeepers face today. What remains? Speed, power, quickness, fitness, vertical jumps, creativity, athletic performance, tactical knowledge, soccer IQ, and MENTAL. These are issues that require more personal attention, which youth clubs cannot offer.  
In our program, we do not have a big group of athletes. Therefore, we can personalize our program.
We are the only goalkeeper organization in the region that would emphasize QUALITY over QUANTITY. 
We do not overcrowd our programs for financial gain, as other programs do. We prefer small groups to deliver individual attention and GET REAL RESULTS.
Our training is 3:1-4:1 student /coach ratio. The same way professionals train. 
Not at all, but most youth clubs and youth club coaches are more interested in the number of team victories, bragging rights & financial gain and less interested in how to help athletes get to the next level.
We are not attached to any youth club, nor are we influenced by internal politics. We concentrate 100% on developing Goalkeepers of all levels. ZPro Futbol® does not follow the same training logic that most youth clubs have used for many years.
Our loyalty is to our students & their development.
Year round.  Outdoors from February to November every Sunday afternoon. But we are indoors in November to Feb. See our winter session page
Subscribe to our email list
Get info about our weekly training, summer/winter camps & gloves.