Wear the correct fitting goalkeeper gloves
Learn about goalkeeper gloves and more.  Every year new goalkeeper gloves models and new glove producing companies come out with their own gloves. How do you know if these new goalkeeper gloves are are any good?  How do you know which gloves to get for training? Do you need different pairs of gloves for games than for training?   The answers all depends on what you like.
Here is all you need to know about goalkeeper gloves:
Backhand: The backhand of the glove provides protection when punching the ball. The body of the glove and finger gussets usually connect the palm and backhand. The quality of the backhand also factors into the cost of the glove. Less expensive gloves have a single foam layer, while the best gloves have latex backhands.
Palm: The palm of the goalkeeper glove (along with the fingers) allows the goalkeeper to catch the ball. Goalkeeper gloves with a good grip are considered match gloves. Upper-level goalkeeper gloves have a good, strong grip and a thick palm made of top grade materials. Palm types include smooth, dimpled and textured. Textured or dimpled palms are more durable and are better suited for practice but do not offer the same level of grip as a smooth latex foam palm.
Fingers: Fingers are crucial to catching and securing the ball. A glove's cut and size will determine how snugly the glove fits. Some keepers prefer a looser fit with more freedom of movement while others prefer a tightly fitted glove provides.
 The correct fit should be the HIGHEST PRIORITY when selecting a glove.
To make your glove fit PERFECTLY you need to understand these questions:
Do you have LONG skinny fingers?  Do you have wider fingers? Do you have THICK hands?
The Glove should be roomy and not tight on your hands.
Gloves should NOT FIT like a winter glove, a bit of space is needed at the end of your fingers at least 1/2 of inch.
Your hand should not slip or slide when secured to your wrist. If this happens it means the gloves are too wide around your hands or fingers.
To determine your goalkeeper glove size, measure the circumference of the part of your palm just below your knuckles, without your thumb. Round up to the next whole inch, and then add 1 to determine your size. Measure both hands, and if the measurements are different, order the larger size for the most consistent fit. If you can't find a tape measure, another sizing method involves your shoe size.
Usually, the goalkeeper glove size will correlate with the shoe size. If the shoe size is a half size, round up to the next full size for the best fit. The best way to determine fit is to try gloves on.
Understanding Cuts of Gloves.
FLATS:   designed for goalkeepers who love a bit more room inside their gloves. 
ROLLED FINGERS: it is a snug fit, it is literally the TOP of the fingers is sewn directly onto the palm then it is ROLLED or wrapped around the fingers. This cut is best for keepers with thick or long fingers. Example: see glove PIC sample
NEGATIVE CUT (NC): this will give you the tightest FIT for ANY gloves.  The gussets are sewn on the inside of the glove and around the finger to make this glove feel a bit tighter than the other fits. This cut is best for keepers with long or skinny fingers.
HYBRID:   These gloves are actually a combination between ROLLED FINGER CUT and FLAT or even an NC cut. Generally, the PINKY and the INDEX fingers are rolled fingers and the other two in the middle are FLATS. This cut is best for keepers with medium sized fingers or irregular shaped hands or fingers.
 Glove Material:
There are more than 200 type of gloves on the market that range from $20 to $180. Why? The biggest difference is the grip.
The main material used in the making of most gloves is Latex. There is all kind of latex used to make gloves, some are more expensive than others. Some will help you in all weather conditions.
For example: ALL ZPro Futbol gloves use Contact Latex which helps in ALL weather conditions and terrain. Instead of spending money on different latex to match the weather you will play, we prefer to have all covered and not worry about by providing the most durable latex possible.
There are other latex out there and they all have their pros and cons. For example, what should you wear when you play in GRASS vs TURF? There are gloves designed for turf as well.
A few things to remember:
The softer the palm, the better the grip. The rougher the palm, the more durable the glove is. That roughness is due to more rubber than latex in the palm, and these gloves are great for indoor play.
Goalkeeper glove palms have different levels of thickness, shown in millimeters (3mm and 4mm are the most common). For a better feel on the ball, you'll want a thinner palm. If you are more concerned with protection and cushioning, consider a thicker palm; higher-quality materials are thicker.
Keep your playing surface in mind. Less-forgiving surfaces like artificial turf can take a toll on latex, so consider a thicker palm. Other goalkeeper gloves are designed to withstand wet, dry and indoor conditions well.
Finger Protection Finger 
This is the most common type of finger protection. Flexible spines bend forwards and backwards, and are designed to support the fingers, disperse shock and stay flexible.
Please note:
Professional goalkeepers and experienced goalkeepers DO NOT wear finger saves. We've had reports from goalkeepers & parents with broken fingers EVEN with finger saves.  We are also observed that goalkeepers have LITTLE to NO movement in their fingers while wearing fingersaves. 
ZPro Futbol goalkeeper gloves make just few gloves with fingersaves but not all. We believe that freedom in the goalkeepers hand and fingers helps them catch ball & deflect balls much better.
 As with most pieces of soccer gear, you can extend the life of your goalkeeper gloves if you take proper care of them.
Immediate wear of the palm material is normal; latex is a fragile material. Goalkeeper gloves will retain their grip until the foam layer wears away completely. Different brands have different regiments for goalkeeper glove care, so follow them to extend the life of your goalkeeper gloves. To keep your gloves clean, check out our guide to washing your gloves.
It's a good idea to have two pairs of gloves, one for training and one for match play. This way, you can have a backup pair, and you won't wear out your match gloves during practices.  Most gloves perform better if moistened with clean water before play. Also, keeping a moist towel by your net is a good way be able to keep your gloves moist throughout the game.
For beginner / younger goalkeepers, try any of our ZPro Futbol training gloves, there are not expensive and they are bit rougher designed specifically for training. Some will wear them for matches also, you don't need expensive gloves for the younger goalkeepers.  However, they need to have a SAFE glove to help their performance but they also need to understand how gloves are supposed to feel for their best performance.
Please check out all of our gloves at www.zprosports.com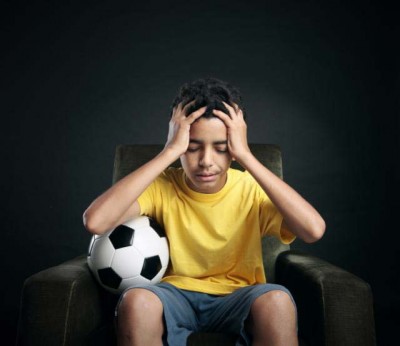 Athlete burnout is defined by Sport Psychologists as: physical/emotional exhaustion, sport devaluation, reduced athletic performance and accomplishment". Burnout can occur at a VERY YOUNG AGE. I've personally met many 12 yrs old with serious signs of burnout. But sadly there are a number of parents who refuse to believe their kids are too young to burnout, instead they insist that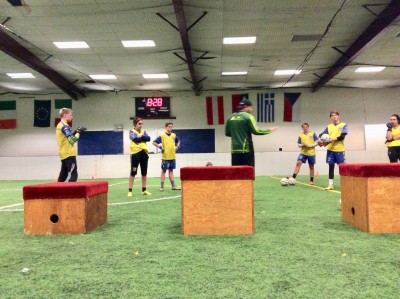 There is a BIG difference between TRAINING a goalkeeper and DEVELOPING a goalkeeper. I'm very sure that you have encountered many coaches, who, before they even say their names, they talk about their winning records, championships, their "national rankings" and their tons of certifications they've gained over the years. It seems as if their egos and history of winning records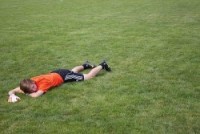 Have you ever seen goalkeepers who go to tryouts or games and nearly fall apart due to nervousness or fear? Being nervous is a NATURAL behavior but it can quickly turn into fear. But wait, today some clubs are changing the name from "TRYOUTS to KICK-AROUND", just see what happens if you don't show up or don't perform